CaveTubing is one of the most unique and exciting adventures offered in Belize, and for those who have never experienced it, now is the time to try it out!

Explore Belize Caves makes your cave tubing experience one to remember, taking you through two large caves, trekking through the Mayan Jungle, and offering fantastic one-on-one interaction with your knowledgeable tour guide.

With Explore Belize Caves, you can be sure you won't be herded from one place to the next with a large tour group. You'll be in a small group headed by a friendly tour guide who can't wait to help you experience everything!

Your trip will be enjoyable from the start, when you meet our guide just outside of terminal one at the cruise port. From there, you'll be taken to the caves in a comfortable air-conditioned van, learning fun facts about Belize on the way!

Your tour guide will be with you from the time you leave the port until you return, and will help to make the excursion a memorable one.

---
Please enter your reference number provided and click submit.
Don't leave home without:
- 'T' shirts
- shorts
- bathing suit or trunks
- water shoes
- light rain jackets
- suntan lotion
- insect repellent
- camera with lots of film and battery
- a hat
- medication (if needed)
- sun glasses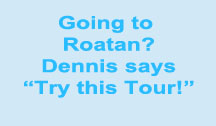 Welcome to
Cave Tubing is Fun - Explore Belize Caves!!
Contact our US Cell: 206-208-3139


Cave Tubing Special - $50.00 USD !!!
Cave Tubing & Zip Line - $85.00 USD !!!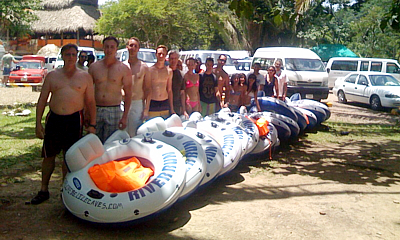 2018 Cave Tubing:
We provide the safest and most fun cave tubing tour in Belize!!

Click to pay your deposit using PayPal.
Cave Tubing tour Special, now only US$50.00 (special) per person. This price is for cruise ship passengers only.

Cave Tubing is Belize's best value adventure and is Cruise Ship Passengers most popular and visited shore excursion.

Unlike the bigger operators, we provide you with a personalised tour in small groups instead of 50 to 100. You will immedietly feel the difference with any one of our experienced tour guides.
Cave Tubing and Zip Line tour Special, now only US$85.00 per person for 4 pax and up. This price is for cruise ship passengers only for groups of 4 pax and up. Regular price per person is US $95.00

Special PROMO: Our cave tubing and zip line combo tour includes lunch.

Click here to learn more about our Zip Line tour.
---
---
Explore Belize Caves is featured on Trip Advisor as an Attraction in Belize City.
---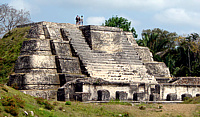 AltunHa
We also offer:
Zip-Line Tours
AltunHa Maya Tour
Belize Zoo Tour
Belikin Beer - All you can Drink

Look out for our Explore Belize Caves sign at the Belize Cruise Port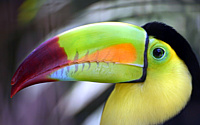 Belize Zoo
You can text us on our US phone number at 206-317-1100. If you do not get a response within eight (8) hours email us.

---
We invite you to come visit a piece of paradise: our beautiful country B-E-L-I-Z-E, formally British Honduras, the only English speaking country in Central America. Belize has a diverse range of cultures, (Maya, Creole, Mestizo, Chinese, Indian, Garifuna, Mennonite and Americans) flora and fauna.

BELIZE is also diverse in activities (ancient Mayan history & temples, cave system, canoeing, water falls, birding, jungle trails, beaches, fishing, snorkeling, diving and much more.

See nature at its best with 70% of our forest still intact. We take you back in time with ancient Mayan history, take pictures of some of the very sacred, ceremonial, sacrificial temples. We float you on tubes through spectacular cave systems. We present sub-tropical rainforest, animals and birds in their natural habitat, at our world renown zoo. Visit our old colonial city, Belize City of the eighteenth century; find the oldest English Cathedral on the mainland of North, South and Central America where Kings were crowned (Three Mayan Mosquito Coast Indian Kings).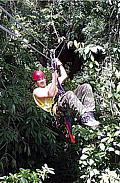 Snorkel with sharks and Sting Rays on the flats of the longest Barrier Reef system in the Western Hemisphere.

Facts To Know When Visiting Belize:
Currency: $1 US = $2 Belizean Dollars
Nearly all shops accept US Dollars, and it's easy to find an ATM in Belize City, especially in the more tourist-friendly areas of town.
Primary Language: English (spoken by nearly everyone)
Secondary Language: Spanish

Government: Democracy
Weather: Sub Tropical
The Rainy Season Lasts From Late Spring to Mid-Fall, tapering off into light rain until around February. Expect drier weather from February to May.