CaveTubing is one of the most unique and exciting adventures offered in Belize, and for those who have never experienced it, now is the time to try it out!

Explore Belize Caves makes your cave tubing experience one to remember, taking you through two large caves, trekking through the Mayan Jungle, and offering fantastic one-on-one interaction with your knowledgeable tour guide.



With Explore Belize Caves, you can be sure you won't be herded from one place to the next with a large tour group. You'll be in a small group headed by a friendly tour guide who can't wait to help you experience everything!

Your trip will be enjoyable from the start, when you meet our guide just outside of terminal one at the cruise port. From there, you'll be taken to the caves in a comfortable air-conditioned van, learning fun facts about Belize on the way!

Your tour guide will be with you from the time you leave the port until you return, and will help to make the excursion a memorable one.


---
Please enter your reference number provided and click submit.
Don't leave home without:
- 'T' shirts
- shorts
- bathing suit or trunks
- water shoes
- light rain jackets
- suntan lotion
- insect repellent
- camera with lots of film and battery
- a hat
- medication (if needed)
- sun glasses
Tours for Overnight Vacationers!
Cave Tubing & Cave Expeditions
1,

Nohoch Chi'en Caves Branch:

Jungle Hike and Cave Tubing experience (4.5hrs)

2.

Actun Tunichil Muknal (ATM):

There were fourteen human sacrifices that were performed in this magnificent cave. It is like a cathedral inside. (8hrs)

3.

St. Herman's Cave & Inland Blue Hole:

Hike the pristine jungles and explore the wonder of Mother Nature at its best. (5hrs)

4.

CheChem Ha:

most noted for its unique collection of Mayan artwork and artifacts. Visitors with an interest in archaeology will appreciate the cave's entrance, decorated with Mayan motifs (7hrs)
---
Archeology, History & Culture
1.

AltunHa:

Ancient Maya City that once housed the 9lbs Jade Head. (4.5hrs)

2.

Xunantunich:

This ancient Maya City exibits late classic monuments, and stucco friezes (6.5hrs)

3.

Lamanai:

'Submerged Crocodile' - representations of crocodiles that appear on ceramics, stone and architecture. (6.5hrs)

4.

City Tour & Museum:

Tour the old colonial city of Belize then withness a one of a kind museum. (4 Hrs)
---
Wild Life Adventures & Birding
1.

Belize Zoo:

Exibits over 125 animals all native to Belize(4hrs)

2.

Horse Back Riding:

Experience the tropical rain forest seated on your horse. (5hrs)

3.

Baboon Sanctuary Eco Trails:

Come face to face with the Black Howler Monkey in the jungle. (5hrs)

4.

Birding Tour:

Enjoy this journey that shows off the many birds of the region in the Crooked Tree Wild Life Sanctuary. (5hrs)
---
Adventure Tours
1.

ATV:

All terrain vehicle. Manuver your ATV through the jungle of Belize. (4hrs)
---
Explore Belize Caves is featured on Trip Advisor as an Attraction in Belize City.
---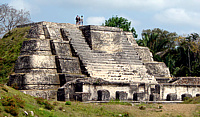 AltunHa
We also offer:
Zip-Line Tours
AltunHa Maya Tour
Belize Zoo Tour
Belikin Beer - All you can Drink

Questions?
Click here to chat with us right now!.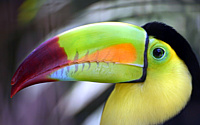 Belize Zoo
You can text us on our US phone number at 201-565-3778. If you do not get a response within eight (8) hours email us.