CaveTubing is one of the most unique and exciting adventures offered in Belize, and for those who have never experienced it, now is the time to try it out!

Explore Belize Caves makes your cave tubing experience one to remember, taking you through two large caves, trekking through the Mayan Jungle, and offering fantastic one-on-one interaction with your knowledgeable tour guide.



With Explore Belize Caves, you can be sure you won't be herded from one place to the next with a large tour group. You'll be in a small group headed by a friendly tour guide who can't wait to help you experience everything!

Your trip will be enjoyable from the start, when you meet our guide just outside of terminal one at the cruise port. From there, you'll be taken to the caves in a comfortable air-conditioned van, learning fun facts about Belize on the way!

Your tour guide will be with you from the time you leave the port until you return, and will help to make the excursion a memorable one.


---
Please enter your reference number provided and click submit.
Don't leave home without:
- 'T' shirts
- shorts
- bathing suit or trunks
- water shoes
- light rain jackets
- suntan lotion
- insect repellent
- camera with lots of film and battery
- a hat
- medication (if needed)
- sun glasses
Frequently Asked Questions!
Q: What is Belize?
A: Belize is an independent country since 1981, Belize covers 8,867 square miles - about the size of New Hampshire - with a population of 311,480 mostly Mestizo (Spanish-Indian), Creole (African-European), Maya, Garifuna (Caribs), and European residents. Neighbors include Mexico to the north, Guatemala to the west and south, and the Caribbean Sea to the east. Topography ranges from sea level up to mountains as high as 3,688 feet. Three offshore atolls and the Belize Barrier Reef - largest in the Western Hemisphere - Contain hundreds of cayes.
Q: Do you need a visa to enter the country, and are there departure taxes?
A: Adults and children require passports valid beyond their stays. Visitors from the US, UK and most Caribbean countries do not require visas for stays up to a month. Foreigners leaving by the airport pay $39.25 in US currency for passenger service, airport development, conservation and security.
Q:Why does the cruise ships dock so far out?
A: The waters are very shallow because of the reef system that hugs the entire shore line of Belize.
Q: Where do we leave our stuff while on the tour activity ?
A: Your personal belongings can be safely left inside of the tour vehicles. The tour vehicles are locked and also the parking lot has security surveillance.
Q: Are there crocodiles in the river where the cave tubing is done?
A: There are no crocodiles, so no need to worry because you will onlu find LOGADILES!!!
Other Facts to know when visiting Belize.
Money
The Belize dollar - pegged at BZ$2 to US$1 - circulates interchangeably with the US dollar at most restaurants, hotels and shops, which usually take credit cards as well.
Time
In time zone GTM - 6 - same as US central standard-daylight saving is not observed.
Water
Bottled drinking water is sold everywhere, although tap water is potable in most areas.
Weather
The tropical climate averages 80F, with winters down to 60F and dry summers up to 95F with brief refreshing showers. Wear light clothing except in the jungle, where long sleeves and pants offer protection. Pack a sweater for winter evenings in the mountains.
---
Explore Belize Caves is featured on Trip Advisor as the #1 Attraction in Belize City.
---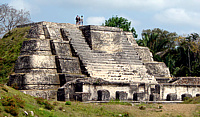 AltunHa
We also offer:
Zip-Line Tours
AltunHa Maya Tour
Belize Zoo Tour
Belikin Beer - All you can Drink

Questions?
Click here to chat with us right now!.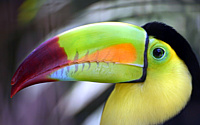 Belize Zoo
You can text us on our US phone number at 201-565-3778. If you do not get a response within eight (8) hours email us.